Job placement in France
Discover our Work in France program: job placement guaranty before arrival. Thanks to our 30 year-experience in international mobility and an extensive network of 500 partner employers, we offer youngsters over 18 opportunity to have a first experience working in France. They can spend between 2 months and a year in France which allows them to improve their language skills and discover the country.
CEI entertains strong relationships with employers wishing to hire young foreign students: Work opportunities in hostels, catering or sales, All jobs are entry level jobs and accessible without special training.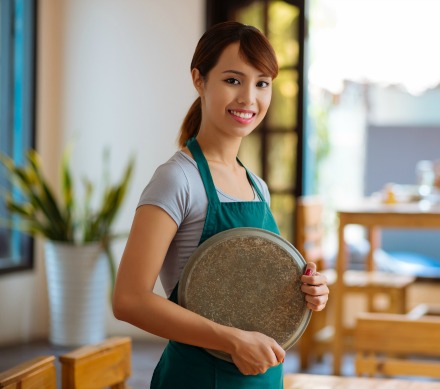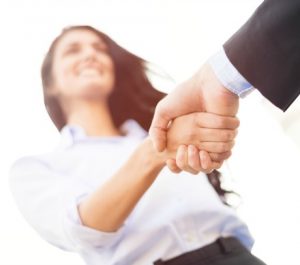 Ready-to-work service
From our office, located in the heart of Paris, our team of specialists, will give applicants all the trip and tools to start to settle in France easily.
Program Highlights:
It is accessible to any student with a first professional experience.
An interview before final acceptance to the program.
An interview with the employer.
The guarenty of a placement in a French company for at least 2 months.
Detailed welcome orientation at our office in Paris upon arrival.
Full support of CEI throughout the stay.
Information and list of documents needed to obtain a visa, if necessary.
Opening of a bank account at our bank partner office.
Insurance: CEI is covered by a public and legal liability to third parties insurance.
Visa
If you need a visa
We provide "Work Authorization" and issue support documents to help you get the visa form your local French embassy. Job placements may be all over France.
If you do not need a visa
We provide a letter for the ministry of work to get the "Work Authorization" and organize meetings for employers to meet students, so they may start work as soon as possible.
Prerequisite:
Intermediate level in French.
Price includes:
Job placement.
Insurance: CEI is covered by a public and legal liability to third parties insurance.
Price doesn't include:
Personnal health insurance (mandatory).
Accommodation (ask CEI for housing service option).
Personal expenses.
Local and international transports.
Visa expences.
contact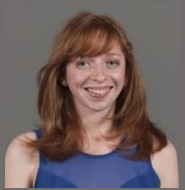 18+ program

Laura - Paris office
l.navarre@cei4vents.com
+33 (0)1 40 51 11 73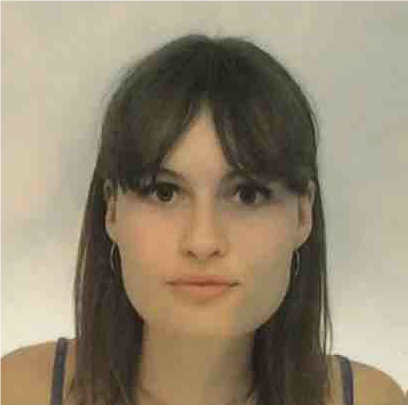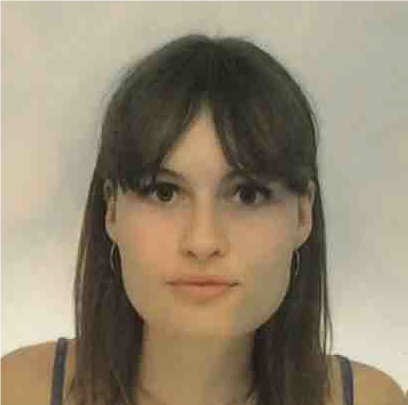 "My stay in Paris was amazing. I can't find the words to express how much I liked it. Paris is a wonderful city and my working experience in La Chocolaterie, Cyril Lignac's chocolate shop, went very well. The team was very nice and help me to learn French very quickly. I also had a lot of chance with my accomodation. The AEPP (student residence) is full of very friendly people. I made very good friends and this was a unique experience to live with so many different nationalities in the same home.
I miss my life in Paris so much !
Thank you with all my heart for you help and support."
"Mon séjour à Paris était incroyable. Je ne trouve pas de mots pour exprimer à quel point ce séjour m'a plu. Paris est une ville merveilleuse et mon expérience dans la Chocolaterie de Cyril Lignac s'est très bien passé. J'y ai travaillé avec une équipe super qui m'a aidé à apprendre le français rapidement. J'ai également eu beaucoup de chance avec mon hébergement. L'AEPP (ndlr : résidence étudiante à Paris) regorge de jeunes très conviviaux. Je me suis liée d'amitié avec de nombreuses personnes. Cohabiter avec autant de personnes de nationalités différentes était une expérience unique à vivre. Ma vie à Paris me manque beaucoup. Merci de tout mon coeur pour votre aide et soutien !"

Marlies Murray 20 years old
Work in France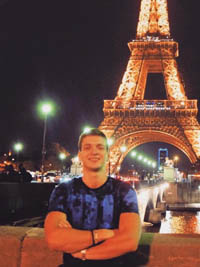 Paris, the "City of Lights" is my favourite city and that's what inspired me to apply to the "Work in France" program. My expectation were to see the Eiffel Tower and Monalisa, to improve my French and my English, to meet new people and to get new work experience.
I experienced lot of things that can't be bought with money. In total, I worked four times with a stay of three months each time. I worked six months on the Place de la Bastille in a big restaurant, full of tourists. I've worked another six months in a prestigious hotel at the center of Paris. Few minutes from the hotel there are many museums, such as the Louvre Museum. I lived at the dorm which was very well located, with a lot of space, a learning room…
I'm very happy and satisfied with the agency of Belgrade and the agency of Paris. Milana and Laura were available at any moment and answer any question. I met so many kind and friendly people.
Earning money wasn't my goal and I got a real life experience.

Lazar Usiljanin years old
Work in France